Regular price
Sale price
$35.00 USD
Unit price
per
Sale
Sold out
Picture this, the dawn is breaking, an elegant Italian supercar speeds through the picturesque valleys and vineyards of Tuscany. The driver looks down at their prized timepiece sensationally paired with the finest emerald green Saffiano leather watch strap. We cannot bring the valleys and vineyards to you but we can bring to you The Florence Collection made from the finest Saffiano leather in colours that will make you smile 
Why Saffiano Leather?
An elite style of Italian leather, the  process was  originally invented  in the tanneries of renowned Mario Prada and is most commonly now used for luxury handbags. Saffiano leather is known for its stamped cross hatched grain and hard wearing qualities. The process involves a full grain leather being, stamped with a cross hatched grain before waxing. Ultimately this makes the leather one of the most durable, water resistant and easiest to  maintain of all types. 
Quick Release Spring Bars:
All our straps are fitted with quick release spring bars. This makes it effortless and quick to switch the strap on your watch. This enables  you to give your timepiece a different look every day.
Specifications/Dimensions:
Leather: Saffiano Leather
Colour: Emerald Green
Buckle: Brushed 316L stainless steel
Length (Long side): 120mm
Length (Long side - usable): 95mm
Length (Buckle Side): 75mm
Total Usable Length (excl. watch): 170mm
Sizes Available: 18mm, 20mm, 22mm and 24mm.
Taper: 4mm
Share
View full details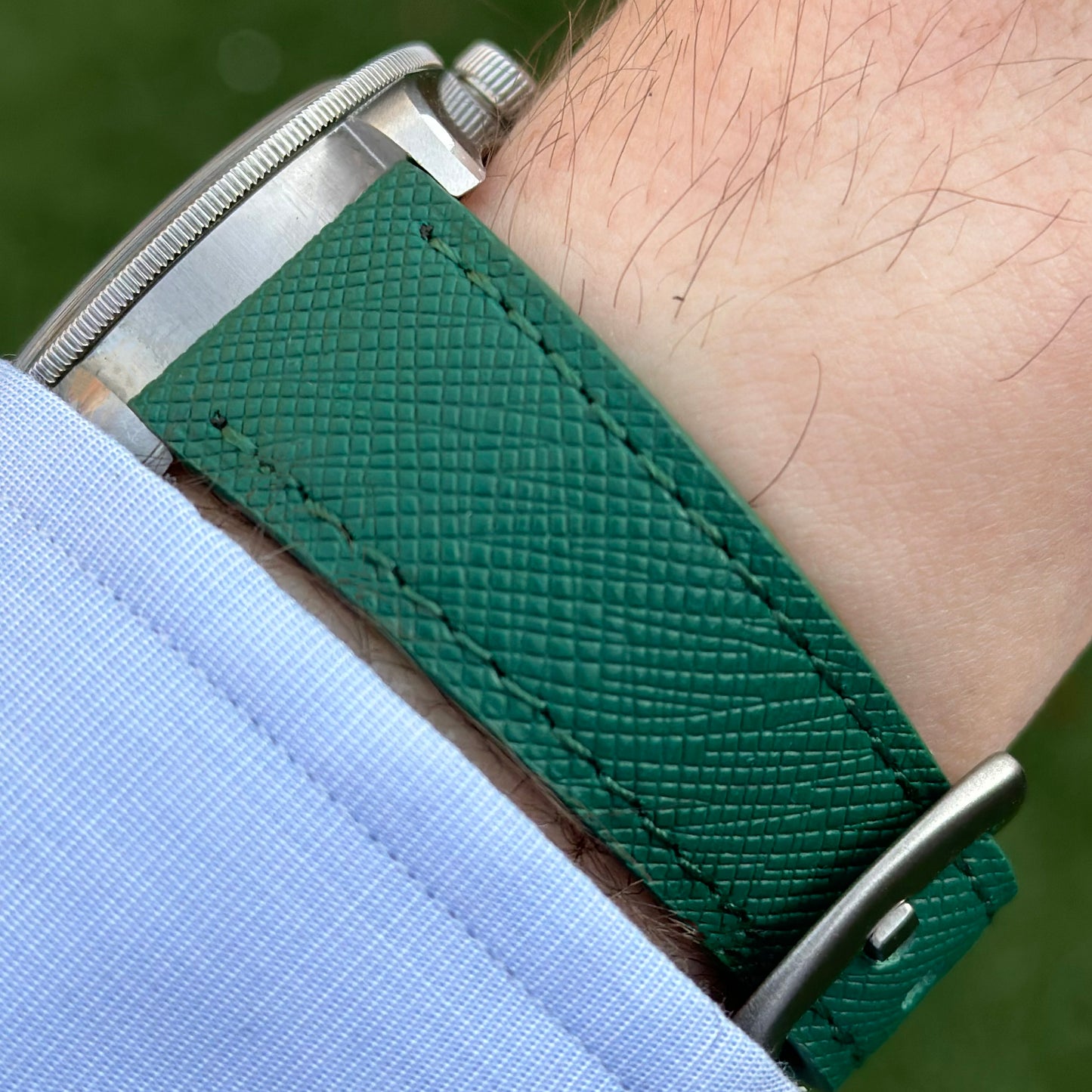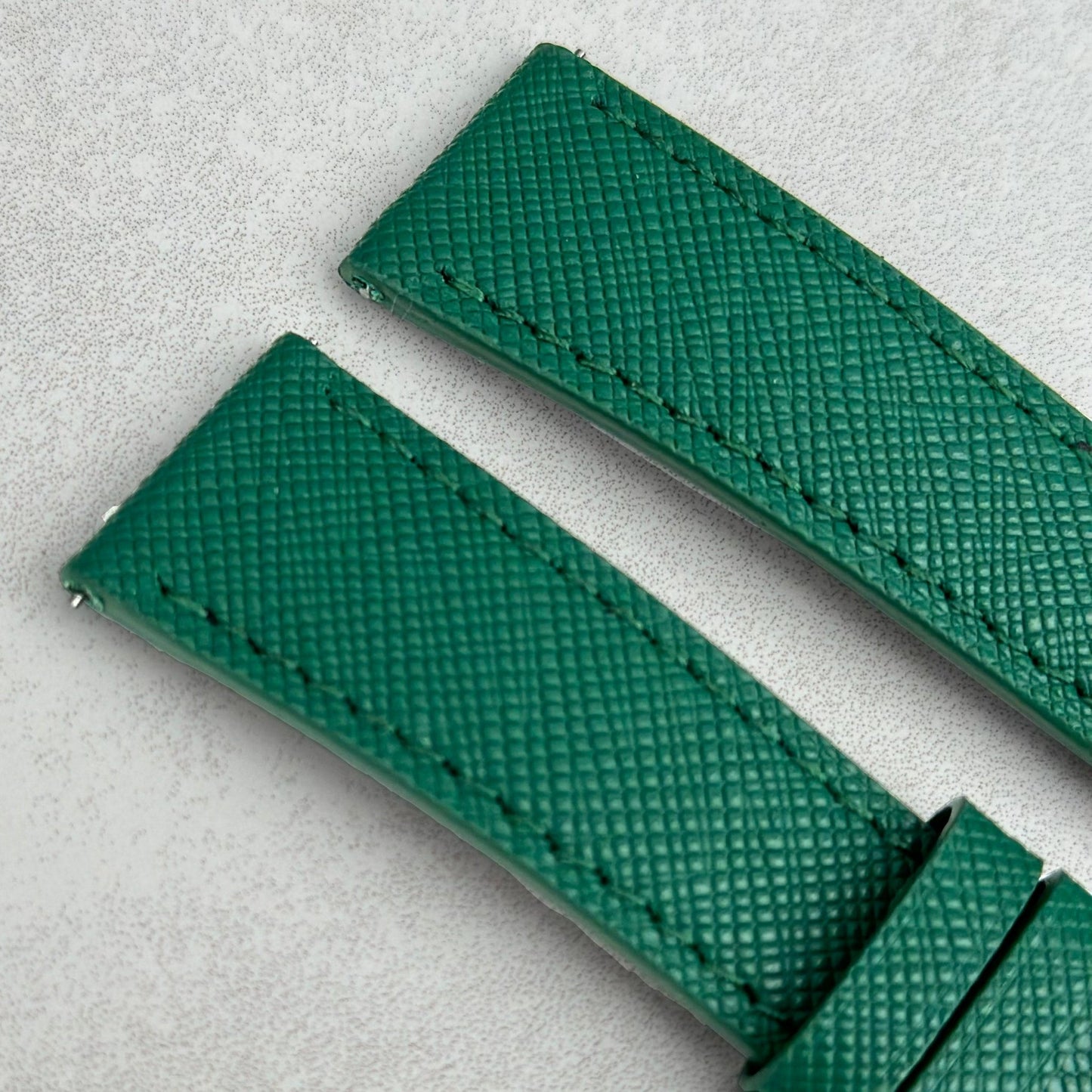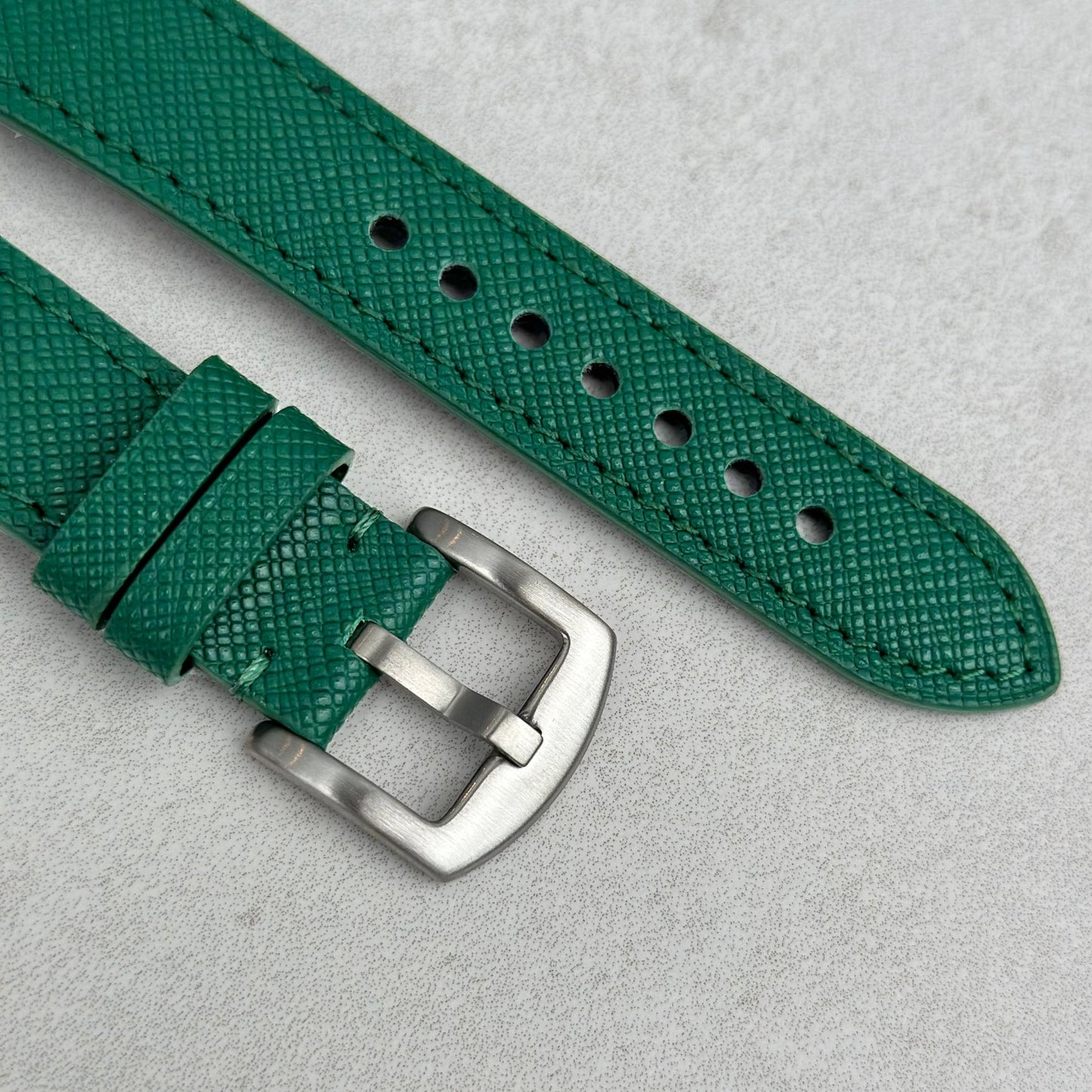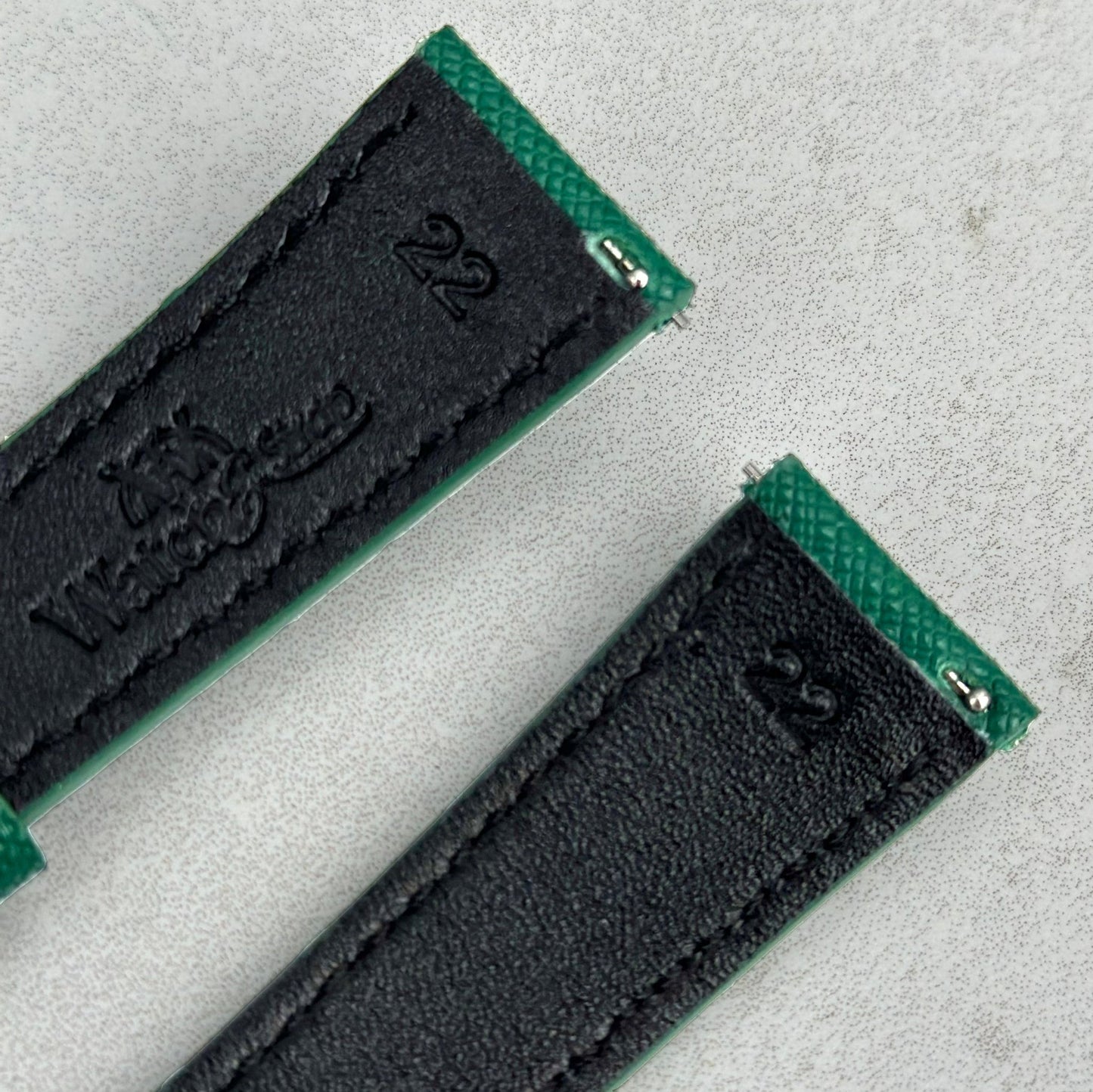 "Some Of The Best Leather Watch Straps in the UK"
We believe in the details, whether it be in the products we offer or the service we provide to our customers. All leather watch straps are handcrafted by skilled craftspeople using premium full grain leather. Each order is lovingly giftwrapped as standard and shipped globally from the UK. Please feel free to get in contact if you have any questions about our products or an order.